Our Background
DTL Accounting Group is one of the established Professional Services provider in Singapore since Year 2008.
We providing Accounting, Auditing, Secretary, Taxation, Reporting and Business Advisory Services.
The founder of the Company is a Qualified Accoutants with depth experience in the Accounting Profession. Prior setting up of DTL Accounting Group Pte. Ltd. & Ascent Accounting Corporation PAC, he has worked in number of Certified Public Accoutants Firm as Audit Manager.
He also obtained a various profession membership, which including:
Practising Member of Institute of Certified Public Accountants of Singapore (ICPAS)

Chartered Accountant of Malaysian Institute of Accountants (MIA)

Fellow Member of Association of Chartered Certified of Accountants (ACCA)

Licensed Auditors registered under Accounting and Company Regulatory Authorities (ACRA) of Singapore
In line with our rapid expansion and provide comprehensive professional services to our clients, our dedicated professional team consist of License Auditors, Approved Tax Agent, Certified Chartered Accountants, Chartered Secretary and Tax Lawyer.
Our professional team aims to provide full range of quality public accounting services to wide range of industries.
We live to provide one-stop professionalism, convenient and peace of mind public accounting services with an affordable price to our clients. Our personalized and proactive client service approach together with the ability to keep up with market needs allow us to provide value-added services to our clients and to help them grow.
DTL Accounting Group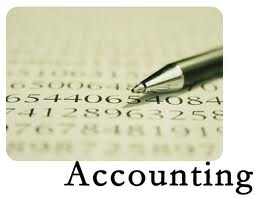 Need a Certified Public Accountant (CPA) to take care of your accounts? We not only offer comprehensive accounting and book-keeping services for you but also assist you to prepare quarterly GST return and submit to IRAS professionally. Our CPA Manager to take care of your company's accounts...