Product Category
Income Tax Services
Our taxation service is not only restricted to the annual company or individual tax returns demanded by the tax authorities, we also aims to help individual and company maximise tax savings within the tax framework. We have the necessary competent to advise you how to obtain the optimum tax benefits which including cross-border tax planning when you set-up companies in Singapore and Malaysia.
Our income tax compliance services including:
- Review of statutory financial statements for appropriate presentation to comply with income tax requirement
- Preparation of Company Income Tax Return Form C
- Preparation of tax computation and supporting schedules
- Collation of information to facilitate the above preparation
- Submission of Company Form C and tax computation with schedules to the Comptroller of Income Tax
- Verification of Notice of Assessment issued by the Comptroller
- Filing of Estimated Chargeable income based on figures provided
- Tax computation and compliance for sole-proprietors, partnerships and individuals
- Tax objections and appeal in respect of disputes on tax assessed
Our income tax planning and advisory services including:
- Local tax structuring and planning.
- Employment packages tax planning
- Cross-border Corporate and Personal tax planning
- Optimising use of tax incentives and exemptions available such as pioneer status and business start-up grant
- Tax advisory services in setting up operation in Singapore and Malaysia
You entitle the following benefits and documents:
- A copy of income tax computation and Form C
- Free general advisory on tax compliance issues which including withholding tax
- Updated tax information and annual tax budget information
- Free general tax planning advisory to maximize tax saving
- Special discounted rate for accounting, service tax and payroll services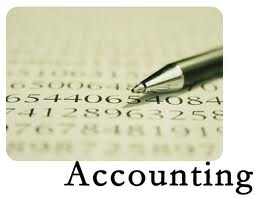 Need a Certified Public Accountant (CPA) to take care of your accounts? We not only offer comprehensive accounting and book-keeping services for you but also assist you to prepare quarterly GST return and submit to IRAS professionally. Our CPA Manager to take care of your company's accounts...