Product Category
Accounting Services
We have the resources and expertise, not only to provide timely and accurate bookkeeping services for compliance purposes, but also to provide professional explanation on the company performance based on the financial statements.
We also provide free advisory services pertaining to the documents filing system, internal control issues and tax compliance matters. This is to ensure the accounting documents are kept accordance with the requirement relevant authority's and the Company Act. Therefore, you can have an in-depth understanding of your company's financial position for your better decision making and concentrate on the core business and growing the company without worry of the accounting and control problems.
Our accounting services including:
- Setting Up and implementation of Computerized Accounting System
- Bookkeeping services (monthly, quarterly, half yearly or yearly basis)
- Compute of consolidated financial statements and preparation of annual report
- Preparation of management reports and accounting schedules
- Reconciliation of bank and others accounts
- Preparation of financial statements for businesses, management corporations, clubs and associations
- Preparation of cash-flow statements, budgets, financial plans and forecasts.
- Review of accounting records done by the company accounting staff & back-end support services
You entitle the following benefits and documents:
- The chart of accounts which suit for your company operation
- Trial balances, income statements and balance sheet
- Analysis of the significant items in income statement and balance sheet
- Full set of Ledger, Debtors and creditors aging analysis
- Bank reconciliation between the amount shown in ledger and bank statement
- Free advisory on documents filing and preparation system, internal control issues and tax compliance matters
- Free advisory on Services Tax registration and compliance matter
- Special discounted rate for Services Tax and Payroll reporting services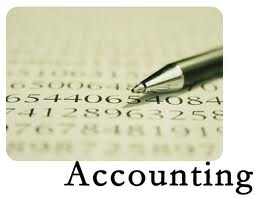 Need a Certified Public Accountant (CPA) to take care of your accounts? We not only offer comprehensive accounting and book-keeping services for you but also assist you to prepare quarterly GST return and submit to IRAS professionally. Our CPA Manager to take care of your company's accounts...