Product Category
Incorporation of Company
Incorporation of Companies is the first step of the business adventure for the entrepreneurs, we have the sufficient resources and competent to advice on the appropriate business vehicles to be carried out in order to suit the need of the entrepreneurs for their business adventure.
Our incorporation services including:
- Application of company/business names
- Incorporation of new business (Including Companies and Businesses)
- Registration of sole proprietorship and Partnership
- Conversion of existing sole proprietorship and partnerships to Private Limited Companies
You entitle the following benefits and documents:
- Free advisory services on company registration and business setup matters
- Special discounted rate of other professional services offer to your company
- Free advisory services on company's accounting and tax matter
- Consultation on the business vehicles that best suit you
- Share certificates
- Common seal
- Minute book & statutory registers record book
- Memorandum & Article of Association (M&A)
- The companys Business Profile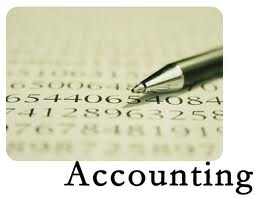 Need a Certified Public Accountant (CPA) to take care of your accounts? We not only offer comprehensive accounting and book-keeping services for you but also assist you to prepare quarterly GST return and submit to IRAS professionally. Our CPA Manager to take care of your company's accounts...